This scholarship for graduating high school seniors honors the memory of J.O. Cravens. Cravens, the father of CowboySanta.com owners Johna and Dayna Cravens, who was a lifelong rodeo cowboy and retired teacher.
The scholarship is open to any high school graduate who is involved in rodeo and plans to attend college, university or trade school on a full-time basis. 
Deadline to apply is May 9 and the winner will be announced on June 10.  Scholarships will be judged on the following criteria – 40% on rodeo involvement, 25% on scholastic and community activities, 20% on financial need and 15% on a written essay/personal narrative. 
Applicants must include a copy of their high school transcript, a headshot of themselves wearing a cowboy hat, a rodeo photo and a double-spaced essay/personal narrative of not more than 500 words outlining their accomplishments in and out of rodeo, their future goals and what rodeo means to them.
Cravens was a founding member and past president and general manager of the International Professional Rodeo Association (IPRA).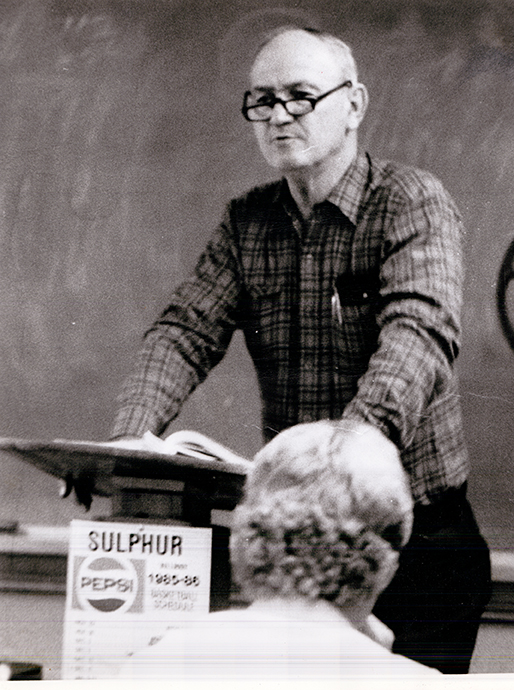 He competed in bareback riding and bull riding for some 40 years, starting at age 13, and qualified for the first International Finals Rodeo along with his wife Mary.
A well-respected rodeo judge who taught the first judging clinic in the rodeo industry in the 1960s, he continued judging junior rodeos after he retired from the IPRA. Cravens also taught high school history for 14 years. 
The inaugural scholarship winner in 2019 was Jesse Keysar from Tennessee. Gracie Gambino of Texas was the 2020 receipient. In 2021 Lakyn  Cunningham of Kansas won a scholarship for students attending a four-year college and Brad Moreno of Arizona won a scholarship for students attending a two-year college or trade school 
The J.O. Cravens Memorial Scholarship fund also periodically awards the J.O. & Mary Cravens Legacy Scholarship to an applicant for the main scholarship who embodies the rodeo legacy of J.O. & Mary Cravens. This scholarship was awarded in 2020 to Trevor Lattin and in 2021 to Autry Cowley.
The application is available by clicking on the red box above or here. For best results, view and fill in the form using the FREE Adobe Acrobat Reader app or Adobe Acrobat DC. You can then save your replies and email the new file to us along with your supporting documents. Adobe Acrobat Reader and Acrobat DC also offer a free "fill & sign" option for adding your signature to the application.