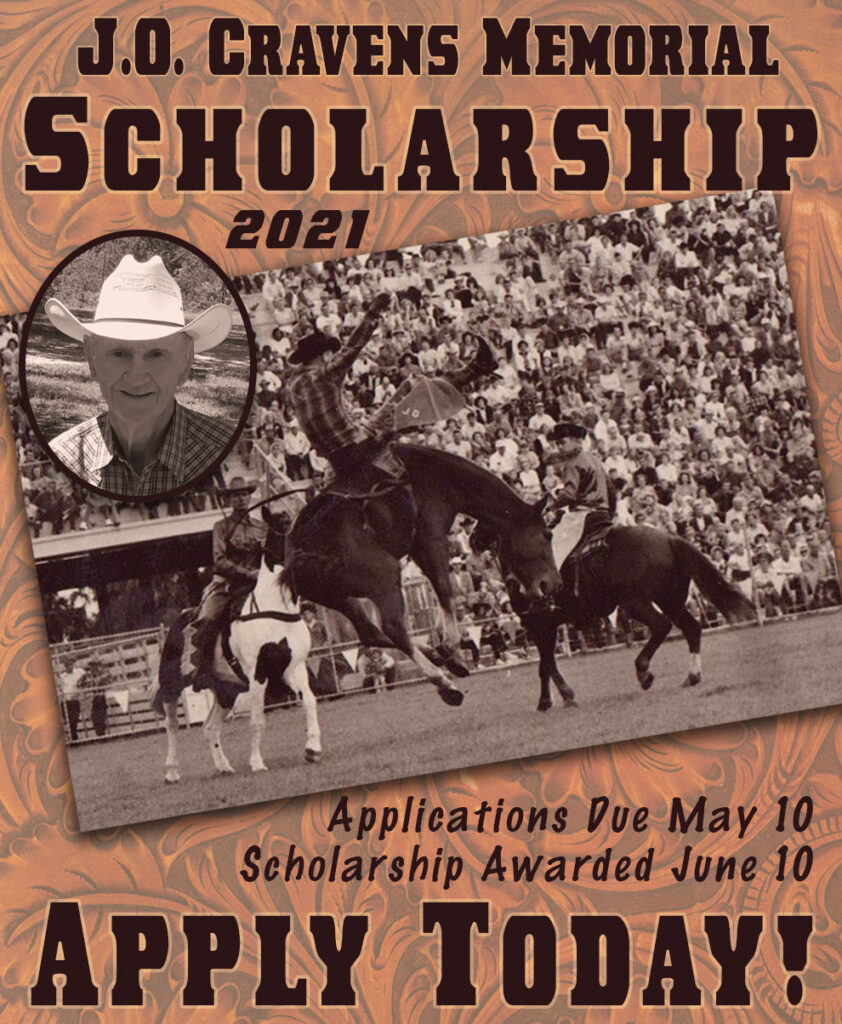 Our 2021 scholarship deadline is fast approaching. Who will join our inaugural winner Jesse Keyser and last year's winner Gracie Gold as our scholarship recipient this year?
Click here to download the application and email it to us at the address on the application by Monday, May 10.
If you are a 2021 high school graduate who is involved in rodeo and you're planning to attend college, university or trade school this fall, you are eligible to apply.